Seamless Steel Pipe/Tube (SMLS Pipe/Tube), Seamless Precision Pipe, MS Large Diameter Seamless Pipe

Seamless steel pipe size

Sizes: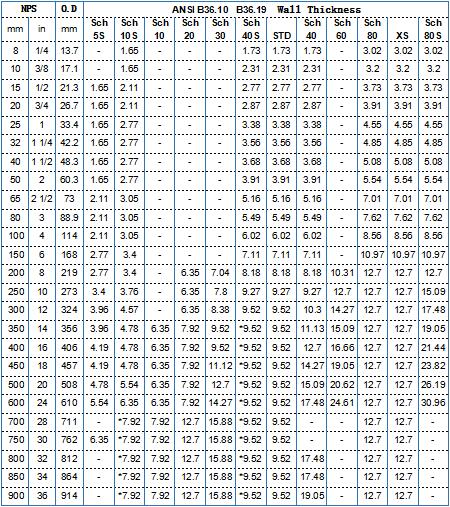 Out diameter: 1/4"-36"
Wall thickness:1.25mm-50mm
Length:3m-12m
Types:
Hydraulic pipe

Fire Pipe
Process:
Surface:
Ends:
Black ends
Bevelled ends
Plain ends
Application:
Water underground / Sewage / Treatment Steel scaffolding / Transporting oil & gas / Boiler and condenser tubes / High-pressure applications / Chemical processing
Billets and coils are delivered to the pipe mill ready to be made into carbon steel pipe. Depending on the capabilities of the pipe mill and the end use of the final product, the casts will be formed into pipe by means of four distinct different manufacturing.Seamless carbon steel pipe has, as its name implies, no longitudinal weld seam. It is, in essence, one solid homogeneous piece of steel. A solid billet is simply heated and then stretched over a series of mandrels until the pipe has achieved its desired diameter and wall thickness.
Is seamless pipe stronger than welded pipe?
Seamless steel pipe has better pressure capacity, strength is higher than ERW welded steel pipe. So it is widely applied in high pressure equipment, and thermal, boiler industries. Generally the welding seam of the welded steel pipe is the weak point, the quality affect overall performance.
ASTM Standard for seamless steel pipe
Executive Standard

Grade / Material

Product Name




A, B

Black and Hot-Dipped Zinc-Coated Steel Pipes Welded and Seamless




A, B

Seamless Carbon Steel for High Temperature Service




ASTM A179

Low Carbon Steel

Seamless Cold-Drawn Low-Carbon Steel Heat Exchanger and Condenser Tubes




ASTM A192

Low Carbon Steel

Seamless Carbon Steel Boiler Tubes for High Pressure




ASTM A210




A1, C




Seamless Medium-Carbon and Alloy Steel Boiler and Superheater Tubes




ASTM A213




T5, T11, T12, T22

TP 347H

Seamless Ferritic and Austenitic Alloy Steel Boiler, Superheater and Heat-Exchanger Tubes



ASTM A312
TP304/304L, TP316/316L
Seamless Steel Pipe for Stainless Materials
ASTM A333
Gr.6
Seamless and Welded Steel Pipe for Low-Temperature Service


ASTM A335

P9, P11, P22

Seamless Ferritic Alloy Steel Pipe for High-Temperature Service




ASTM A519

4130,4140

Seamless Carbon and Alloy Steel for Mechanical Tubing



ASTM A789


Seamless Ferritic/Austenitic Stainless Steel Tubing for General Service


API Standard for seamless steel pipe
| | | |
| --- | --- | --- |
| Executive Standard | Grade / Material | Product Name |
| API Spec 5CT | J55, K55, N80, L80,C90, C95, T95, P110, M65 | Spectification for Casing and Tubing |
| API Spec 5L PSL1 / PSL2 | A,B X42, X46, X52, X56, X60, X65,. X70 | Specification for Line Pipe |
DIN / EN Standard for seamless steel pipe
| | | |
| --- | --- | --- |
| Executive Standard | Grade / Material | Product Name |
| DN 17175/EN10216-2 | ST35, ST45, ST52, 13CrMo44 | Seamless Steel Tube for Elevated Temperature |
| DIN 2391/EN10305-1 | St35, St45, St52 | Cold Drawn Seamless Precision Pipe |
| DIN 1629/EN10216-1 | St37, St45, St52 | Seamless Circular unalloyed Steel Tubes Subject to Special Requirments |
Pipe Marking:
a. The seamless steel pipe marking shall include the following: manufacturer's name or trademark, product standard number, steel grade, seamless steel pipe specification and traceability identification number (heat number).
b. The marking can be done by jet printing, stamping, rolling, printing, pasting or sticking labels.
c. The marking is required to be eye-catching and clear, with firm handwriting and not easy to fade.