We are committed to meet the expectations of our customers, through our well-designed
and established service for the sale of steel products to meet the customer satisfaction.
We hope to demonstrate our commitment toconsistently provide product that meets the
customer requirements and to continually improve the effectiveness of the internal process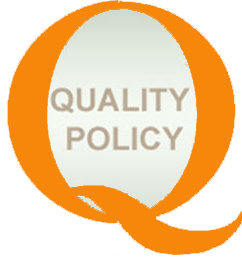 and the assurance of conformity to customer requirements.
To achieve this objective, our impetus will be towards the following:
The company management is committed to comply with the ISO 9001:2008 requirements
and continuously improve the effectiveness of the quality management system by analyzing
customer feedback, conducting internal audits, imparting training where necessary and
review of the Quality Management System on regular basis.
Continually comply with the requirements of ISO 9001:2008 and improve the effectiveness
of our Quality Management System.To continually review, improve and implement quality control and best practice procedures and system.