Piping Spool, Piping System
Pipe spool is a prefabricated component of a piping system.
Type of product

Size
Steel
Construction

---

Piping Spools




As per drawing



CS, SS, AS, Nickel Alloy, Copper Alloy & Duplex


Seamless & Welded



Why use the pipe spool
1. Pipe spools is a proven means for reducing field installation costs while providing the highest of quality in the products fabricated.
2. Pipe spools are often flanged to facilitate the connection to other spools. The fabrication of these spools is normally performed by specialist fabrication companies which are equipped with the required infrastructure.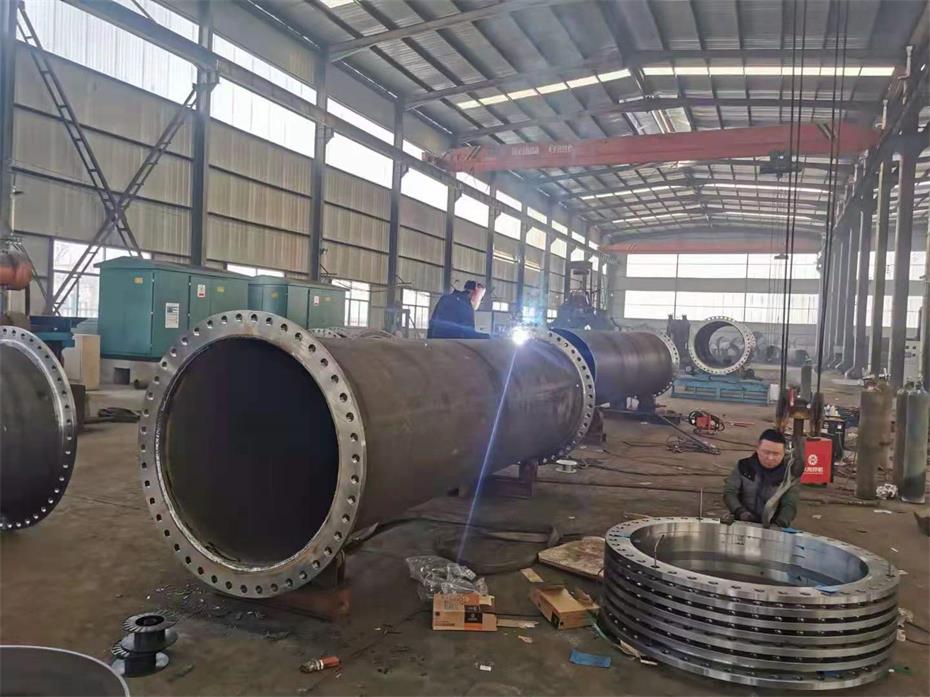 ①Pipe, 3" SCH 80
②ELBOW 90°RAD 3" SCH 80,BW
③Flange, RFSO, 3" 150#
④6" LG NIPPLE, SCH 80, BW




①ELBOW 90°RAD 3" SCH 80,BW
②Flange, RFSO, 3" 150#
③9" LG NIPPLE, SCH 80, BW




①ELBOW 90°RAD 3" SCH 80,BW
②Flange, RFSO, 3" 150#
③7 1/2" LG NIPPLE, SCH 80, BW




①Pipe, 3" SCH 80
②ELBOW 90°RAD 3" SCH 80,BW




①Pipe, 3" SCH 80
②Pipe, 3" SCH 80
③Pipe, 3" SCH 80
④ELBOW 90°RAD 3" SCH 80,BW
⑤Flange, RFSO, 3" 150#




①Pipe, 3" SCH 80
②Pipe, 3" SCH 80
③Pipe, 3" SCH 80
④Pipe, 3" SCH 80
⑤ELBOW 90°RAD 3" SCH 80,BW
⑥Flange, RFSO, 3" 150#




①Pipe, 3" SCH 80
②Pipe, 3" SCH 80
③Flange, RFSO, 3" 150#



①Pipe, 3" SCH 80
②Flange, RFSO, 3" 150#




①Pipe, 3" SCH 80
②Pipe, 3" SCH 80
③Pipe, 3" SCH 80
④ELBOW 90°RAD 3" SCH 80,BW
⑤Flange, RFSO, 3" 150#




①Pipe, 3" SCH 80
②Pipe, 3" SCH 80
③ELBOW 90°RAD 3" SCH 80,BW
④Flange, RFSO, 3" 150#
⑤6" LG NIPPLE, 3" SCH 80, BW




①Pipe, 3" SCH 80
②ELBOW 90°RAD 3" SCH 80,BW
③Flange, RFSO, 3" 150#
④6" LG NIPPLE, 3" SCH 80, BW




①Pipe, 3" SCH 80
②Pipe, 3" SCH 80
③ELBOW 90°RAD 3" SCH 80,BW
④Flange, RFSO, 3" 150#
⑤6" LG NIPPLE, 3" SCH 80, BW