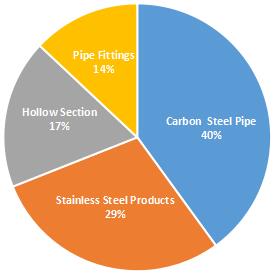 Permanent Steel Manufacturing Co.,Ltd has been committed to being a major supplier of quality kinds of carbon steel pipe, stainless steel tube, hollow section, numerous types of piping equipments including Bend, Cap, Coupling, Elbow, Reducer, Stub End, Tee, Olet, Joint, Gasket, etc.As a factory,which specializing in the production, processing and sales of various steel pipes and pipe fittings size enterprises, headquartered in Hunan, the production base is located in Shandong and Tianjin. So far, the facility occupies more than 228,000 square feet under roof and includes two working mills and quality assurance chemical- and strength-testing laboratories on site and located on a 2,000-acre site with more than 60 acres under roof, is home to one of the world's largest cupolas; and the Contiarc, the first-of-its-kind continuous arc furnace.Our company has imported the advanced productive equipment and the inspection equipment, we will do the UT testing, RT testing on line, and the Hydrostatic testing during the production.
Customized service
The Products from Permanent Steel Manufacturing Co.,Ltd are supplied in accordance with appropriate International Standards as well as Customer Specifications in a large variety of steel grades and dimensions. Client specific requirements on execution, tolerances, lengths, mechanical and corrosion properties are offered on request.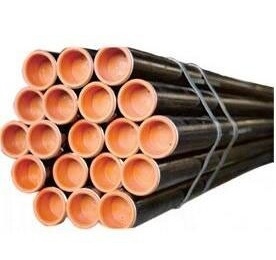 It ensures high degree of flexibility in production and planning, making possible economical manufacture, especially of small and medium sized production lots. In this manner, our Customers enjoy appreciable economic advantages at an uncompromised level of quality. The company"s unflinching commitment to quality and Customer delight has ensured client loyalty.
Technical support
Permanent Steel Manufacturing Co.,Ltd has deployed proven and well accepted technologies and is continuously upgrading and modifying the production and testing facilities so as to keep pace with innovations / improvements in the field. Permanent Steel Manufacturing Co.,Ltd draws its strength from technical excellence and highly trained, motivated manpower. Permanent Steel Manufacturing Co.,Ltd on a 250,000 m2 area and has three production units: Foundry, Rolling and Extrusion mills. Permanent Steel Manufacturing Co.,Ltd operates under strict quality, environmental, as well as health and safety management systems, in compliance with ISO 9001, ISO 14001 and OHSAS 18001 standards.
The wide product range of Permanent Steel Manufacturing Co.,Ltd meets the requirements of the Unified European standards (EN) as well as BS, DIN, ASTM, JIS standards, or any other specific customer request. The company has set up a state of the art 75,000 sq ft of modern manufacturing facilities with the best imported machinery. The manufacturing unit is in close proximity to all the ports and enjoys good connectivity with all the modes of transport. We have an installed capacity of 3,000 tonnes/PM of CR coils and sheets and to add value, we also set up 1,000 tonnes/PM capacity of pipes and tubes of various sizes and grades.