Seamless Mechanical Tubing
The seamless tube is manufactured using a process called "extrusion". During this process a solid steel bar is pierced though the centre using a die, turning the solid round into a round tube.
Basically there are two types of seamless tube:
Cold Drawn Seamless (CDS) and Hot Finished Seamless (HFS). Both CDS and HFS steel tubes provide strength and durability, but the process used to create each type of tubing provides slightly different advantages. Deciding whether Cold Drawn Seamless or Hot Finish Seamless is best will depend on how you plan to use the tubing for your application.
Cold Drawn Seamless mechanical tubing is created by hot rolling SAE 1018 carbon steel, then drawing it at room temperature. During the drawing process, the pointed end of the tube is passed through a die. Force is used to stretch the steel into the desired thickness and shape and smooth the surface. This type of steel tubing meets ASTM A519 standards. It provides high yield strength, close tolerances and a smooth finish that is preferable for many mechanical applications.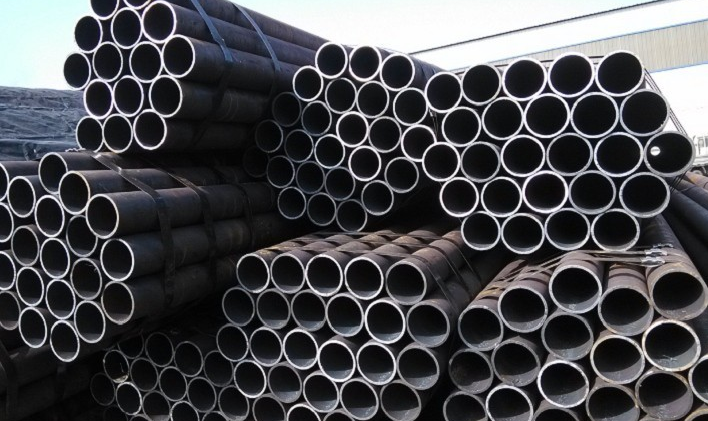 Hot Finished Seamless mechanical tubing is produced using SEA 1026 carbon steel and is manufactured using the same extrusion process, only without the final step of drawing the tube at room temperature. The HFS process produces a steel tube that is easily machinable and is ideal for applications where a close dimensional tolerance or smooth surface finish is not required. HFS steel tubing meets ASTM A519 standards and is commonly used for applications requiring a thicker, heavier wall.
Benefits of Cold Drawn Seamless (CDS):
Good surface finish – Superior machinability – Increased dimensional tolerances – High strength to weight ratio
Benefits of Hot Finished Seamless (HFS):
Cost effective material – Good Machinability – Wide range of sizes
Mechanical Seamless Steel Tubing Manufactured to Industry Standards:
Permanent Steel Manufacturing Co.,Ltd offers Cold Drawn Seamless and Hot Finished Seamless mechanical steel tubing manufactured to ASTM A519, in a variety of configurations.
Carbon Specifications and Grades:
ASTM A519 1010 - 1045
ASTM A519 Hot Finish and Cold Drawn
ASTM/ASME A/SA105
ASTM/ASME A/SA106 B/C
ASTM/ASME A/SA 333 1/6
NACE MR-0175

Heat Treatments:
Normalized
Quenched and Tempered
Normalized, Quenched and Tempered
Stress Relieved Annealed
Full Annealed

Sizes:
Hot finish mechanical 2" - 26" OD and up to 4" walls
Cold drawn mechanical 0.875" - 12" OD and 0.083" - 1.375" walls
ASME Carbon pipe OD's, non-schedule walls 2.50" - 26" nominal and up to 4" walls
What are the Different Applications for Seamless Steel Tubing?
Cold Drawn Seamless steel tubing:
Hydraulic components
Automotive parts
Structural components
Rollers
Heavy equipment
Agricultural components
Hot Finish Seamless steel tubing:
Hydraulic components
Oil and gas components
Rollers
Drilling equipment
Agricultural components
Sleeves
Bushings
Spacers
Axles