How to prevent white rust in galvanized seamless steel pipe?
When plated parts need to be stacked closely together for storage and transportation, adequate precautions should be taken to prevent white rust. Maintaining a low humidity environment around the plated parts and ensuring adequate ventilation between the stacked plated parts can prevent white rust. Reduce at least. Specific preventive measures are described below.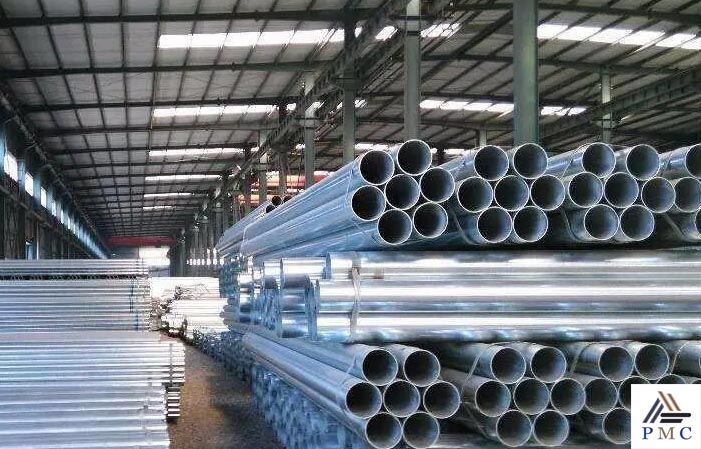 1. Surface treatment can be used to reduce the generation of white rust on the coating.
2. The plated parts should be covered and stored in a dry, well-ventilated environment.
3. If the plated parts can only be stored in the open air, the plated parts should be raised from the ground and separated by narrow spacers to provide free-flowing air to all the plated parts.
4. The covered plated parts should not be placed in places that may be affected by rain, fog, condensation and snow.
5. When galvanized steel is shipped by sea, they should not be consigned as surface cargo, nor should they be placed in the bilge of the ship, where they may come into contact with bilge sewage.
Permanent Steel Manufacturing Co.,Ltd is a leading manufacturer and distributor of carbon seamless steel pipe (seamless line pipe/seamless boiler tube/seamless galvanized pipe/hydraulic steel tube), welded steel pipe, OCTG products and fittings. We supply first-step processing, semi-finished parts and finished parts to help our clients meet fabrication requirements beyond their capacity or to improve operations by moving forward the pre-production processing.