ERW Casing
, generally low-carbon microalloyed steel (coil) rolled by TMCP process, is formed and continuously welded into tubes by high-frequency resistance welding (ERW), with excellent technology and high production efficiency.
In recent years, with the development of clean steel, continuous casting slab and low-carbon microalloyed steel plate controlled rolling technology, the emergence of ultra-pure steel provides greater support for the development of ERW casing in terms of raw materials, plus overall heat treatment The technologies originally used for seamless pipe rolling, such as thermal tension reduction, are used in the production of ERW casing, as well as the introduction of automatic control technology and multi-probe nondestructive testing technology. The quality of ERW casing is continuously improved. Its products are developing in a high-grade and diversified direction, and their performance is equal to or surpassing seamless pipes.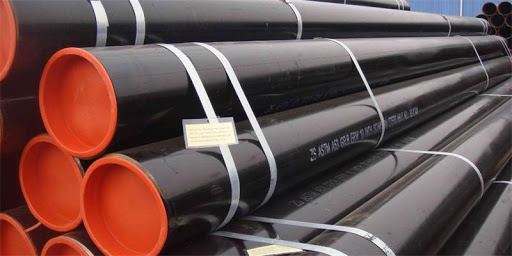 Features of ERW casing:
ERW casing is also called T.U.F tube due to its characteristics:
Tough material-Uniform properties -Free from defects.
1. The
ERW pipe
has high dimensional accuracy, good surface quality, uniform wall thickness, and high anti-extrusion performance of the casing;
2. The ERW pipe base material has less impurities, uniform structure, good material toughness, and the high toughness of the casing can meet the needs of special well conditions in the oil field;
3. The ERW pipe has a large diameter span. Compared with seamless steel pipe casing, it has certain economic advantages in the large diameter (above 219mm) specification.
Go here to learn more about " Casing Pipe Manufacturing Process"