How many classifications are there for seamless pipes?
In order to choose
seamless pipes
that meet our needs, we need to pay special attention to the basic classification of seamless pipes.
General-purpose seamless pipes are rolled from ordinary carbon structural steel, low alloy structural steel or alloy structural steel, with the largest output, and are mainly used as pipes or structural parts for conveying fluids.
Seamless pipes are supplied in three categories according to different uses:
a. Supplied according to chemical composition and mechanical properties;
b. Supplied according to mechanical properties;
c. Supplied according to hydraulic pressure test. If the steel pipes supplied according to categories a and b are used to withstand liquid pressure, they must also undergo a hydrostatic test.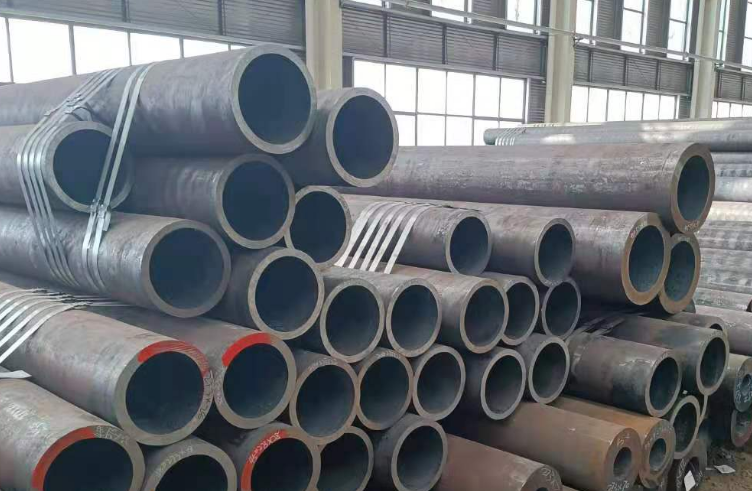 Pay attention to the basic test of withstanding liquid pressure and water pressure, pay attention to the application scope and environmental requirements, and then choose the appropriate steel pipe. If it is a special steel pipe, such as seamless steel pipes for boilers, geology, chemicals and electric power, petroleum, etc., they all have special designs and processing modes, so you must choose special models.
What are the uses of seamless pipes?
Seamless steel pipes have many excellent performance characteristics and are widely used in various fields. Seamless pipes are generally made of carbon structural steel, low alloy structural steel, etc., and their output is large, and they can also be customized and processed according to different needs.
1. Oil and natural gas transportation
Seamless pipes can be used to transport oil and natural gas from oil wells to the surface, as well as transport these materials to various refining equipment.
2. Construction projects
Seamless pipes are suitable for a variety of ventilation and hydraulic ducts, refrigeration equipment, HVAC equipment and ducting in buildings. In most cases, seamless steel pipes are used when constructing pipelines, especially for underground pipeline transportation. In order to ensure the sealing effect and strength, such steel pipes are generally used, and they are guaranteed to be used underground for a long time. Or when extracting groundwater or delivering hot water from boilers, such pipes are also used.
3. Machinery manufacturing
Seamless pipes (seamless mechanical steel tubing) are widely used in manufacturing various parts and components of machinery , such as cylinders of air compressors, bearings supporting spindles, joints and bearings in brackets, etc.
4. Chemical industry
Seamless pipes are suitable for the transportation of chemicals and dangerous goods, such as various acid and alkali solutions, oxidants, petroleum and chemicals, arsenic and halogens, etc.
5. Electric power industry
Seamless pipes are suitable for manufacturing generators, transformers, transmission lines, etc. Today's gas transmission and water power generation fluid pipelines also use this type of steel pipe, which can not only ensure the sealing effect, but also ensure impact resistance and corrosion resistance.
6. Aerospace industry
Seamless pipes are suitable for manufacturing aerospace equipment, missile equipment, engines, etc.
In some special application fields, special seamless steel pipes are required. Therefore, we need to select steel pipes according to our actual situation, or we can directly contact the seamless pipe manufacturer to make the purchase to ensure that the steel pipes meet our needs.
In short, seamless steel pipe is a pipe material with wide range of uses and high value.
Extended information:
What grade is carbon steel seamless pipe?
Typical carbon steel pipe material grades in API 5L Grade B, X42 to X70, ASTM A106 B, ASTM A53 B, ASTM A252 Grade 3 and ASTM A333 Grade 6 etc. PMC offers various of carbon steel pipes including seamless, welded (ERW EFW, LSAW, SSAW) steel pipes for the mining industries.