Date:
2018-11-05
keywords:
seamless steel pipe, seamed steel pipe, welded pipe
The steel pipe is divided into two major categories according to the molding method and the manufacturing method. The seamless steel pipe and the welded pipe (the welded pipe is what you call the seamed steel pipe). Seamless steel tubes can be further divided into hot rolled and cold rolled cold drawn tubes. The welded pipe can be further divided into a lsaw steel pipe and a ssaw steel pipe. The seam here does not mean that there are gaps, but the steel pipe has weld marks. After the treatment, the welder is difficult to see.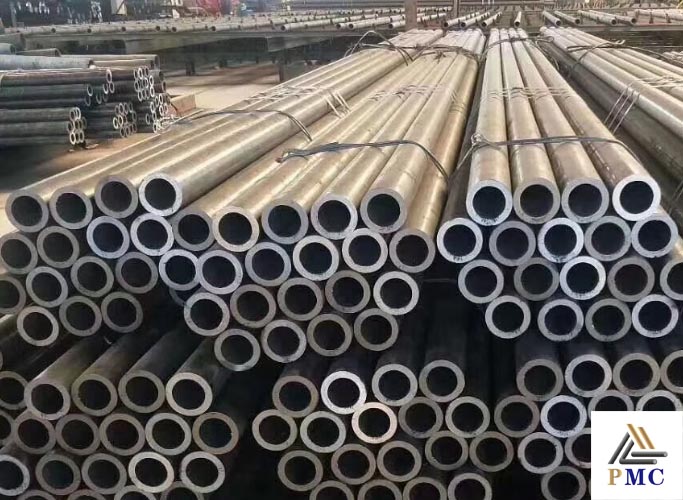 The two are divided according to the processing form. The seamed steel pipe is generally welded. The seamless steel pipe has two methods of cold drawing and hot drawing. The carbon steel pipe is in terms of material, and the galvanized pipe is a steel pipe that has been galvanized after the steel pipe is produced. Popular: the conveyor carrier requires high, such as pressure, environment, maintenance, corrosion, temperature, etc. with seamless steel pipe. For pressure and temperature requirements, there are seam steel pipes, such as domestic water pipes and gas pipes.
The easiest way to identify the two is to look at the look. There are seam steel pipes, there will be a welded straight line, or the surface is polished. There is also straightness, uneven thickness, and it can't be tested. Some tubes with seamless steel pipe are annealed to the weld, eliminating the residual stress of the weld, making the weld equivalent to the base metal, and its pressure range is basically equivalent to that of the seamless pipe. However, some seamless steel pipes which are welded or rolled with the jointed steel pipe are mainly small-sized pipes. These pipes are only seamless pipes in terms of shape, and their essence is not very good. It is a pressure test.
Go here to learn more about " Seam pipe, Seamless pipe, Seamless stainless steel pipe"