Anti-rust Black Painting
Anti-rust Oil Painting
Bituminous Painting
Expoxy Painting
Anti-rust Black Painting
The role of anti-corrosive paint is to prevent steel pipe rust and increase the adhesion of the coating.
It can be applied by brushing or spraying. The paint should be stirred evenly before painting. If the viscosity is high, add appropriate amount of water. The amount of water should not exceed 10%. Stirring should be added to ensure uniform paint.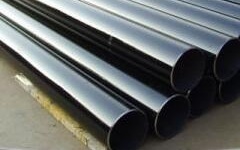 Anti-rust Oil Painting

Transient rust prevention---In order to avoid corrosion and reduce losses, various methods have been used to protect metal fasteners with rust preventive grease.
The anti-rust paint is short, except for hard coat oil. Not suitable for outdoor exposed rust, but rust preventive oil is relatively easy and easy to use. Anti-rust oil is more common, mainly used in places where the requirements are not high.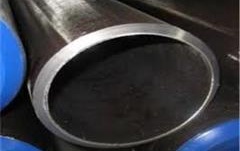 Bituminous Painting
for hot and cold waterside corrosion prevension of steel pipe surfaces.
It is suitable for all kinds of steel structures, ships, bridges and all kinds of galvanized equipment in high temperature, high humidity, chemical corrosion, air pollution and other protective materials for iron pipes, corrugated plates, galvanized steel frame structures.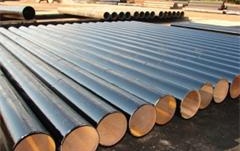 Expoxy Painting
Brand: Sigma, PPG, AkzoNobel etc..
The epoxy paint consists of epoxy resin, extender pigment and curing agent. It can be applied to railway bridges, high-voltage transmission towers, containers, offshore drilling and oil production equipment used in different environments. Vehicle chassis, heavy machinery, ships, chemicals, equipment and pipelines, gas engineering gas storage cabinets.