Who is ASTM?
Organized in 1898, ASTM International is one of the world's largest international standards developing organizations.
At ASTM International, producers, users, consumers, and others from all over the world join together to develop voluntary consensus standards. ASTM standards are developed under a process that embraces the World Trade Organization Technical Barriers to Trade Agreement principles. The ASTM standards development process is open and transparent, allowing individuals and governments to participate directly, and as equals, in a global consensus decision.

Thirty thousand ASTM members from 125 countries bring their technical expertise to the development of ASTM's 12,000 international standards. These standards are used and accepted worldwide and cover areas such as metals, paints, plastics, textiles, petroleum, construction, energy, the environment, consumer products, medical services and devices, and electronics.
ASTM material standards are developed by the American Society for Materials and Testing, ASTM material standards can include the chemical, mechanical, physical and electrical properties of the material. These standards include both a description of test methods to be performed on building materials, and the size and shape that these materials are to take. Building materials like concrete can be required to meet ASTM standards before being used in construction. Among ASTM A53 and ASTM A106 are widely used.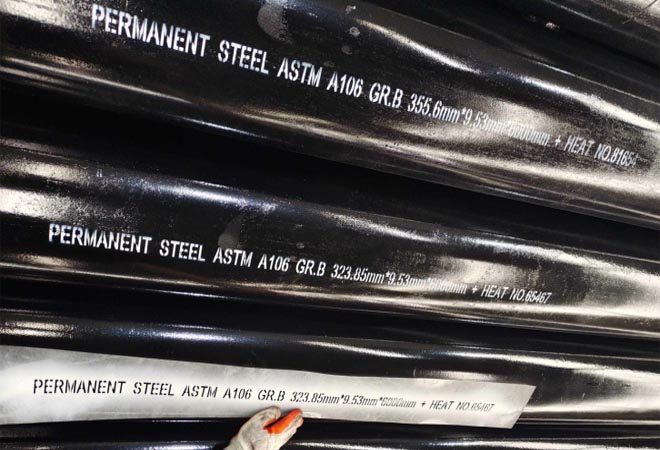 Who is ASME?
Founded in 1880 as the American Society of Mechanical Engineers, today ASME International is a non-profit educational and technical organization with more than 120,000 members worldwide.
ASME material standard is the standard of the American Society of Mechanical Engineers. ASME material specifications are based on those published by the ASTM, AWS and other recognized national and international standards. ASME standards are legally required when building infrastructure like bridges, power plant piping and boilers. Among ASME B16.5 are widely used.
Difference between ASTM and ASME Standard:
ASME American Society of Mechanical Engineers Standards
ASTM American Society for Testing and Materials Standards
ANSI American National Flange Standards

They are three different standardization organizations, and each standard has its own system, which is the most influential and applied in the American Standard system.
Among them, ASME standards and ANSI standards cover most of the industrial fields, including materials, processing, technology, testing and so on. ASME cites many ANSI and ASTM standards. For pipes and pipe accessories, these three are basically unified, commonly known as American standard pipes, pipe fittings, pipe accessories (flanges, gaskets, etc.), and ASME is the most used /ANSI standard.

ASTM is an American material standard, similar to domestic GB713
ANSI is a flange standard, similar to domestic HG20615
ASME is a design specification, but since ASME is a complete system, ASTM and ANSI are included in it, such as SA516-70, ASME B16.5.

ASME does not do specific work, and almost all experiments and formulation work are completed by ANSI and ASTM. ASME only recognizes the specifications for its own use, so it is often seen that repeated standard numbers are actually the same content. The nature and function of their respective organizations are different, and the emphasis is also different.

ASTM is responsible for developing and reformulating standards for all types of materials, old and new. Because it is the Association for Testing and Materials.

ASME selectively absorbs and screens these standards for use in related projects, and revises and improves them. Because they are engineers. As far as I know, ASME itself doesn't have its own material standards.This is why most engineering materials must be ASME approved. These standards are of course based on the original standards of the Materials Association.
Go here to learn more about " ASTM Standard Materials "