Carbon Steel Round Tube, Carbon Steel Round Tubing
Both mechanical and structural tubing are construction materials that can be used in a variety of applications. The difference is reflected in the application type of the pipeline. Carbon steel tubes are manufactured to meet specific requirements, specifications, tolerances and chemical compositions.

Mechanical tubing requires more precise tolerances than structural applications. Because of this, it is often used in more sensitive, high-precision applications. Mechanical tubing is more commonly used in trim, machinery and tools, while structural tubing is used in infrastructure, construction, signage supports, underwater platforms and more.

Permanent Steel Manufacturing Co.,Ltd offers round carbon steel pipe for a range of industrial applications. We carry one of the largest inventories of round steel pipe in the industry, including hard-to-find sizes.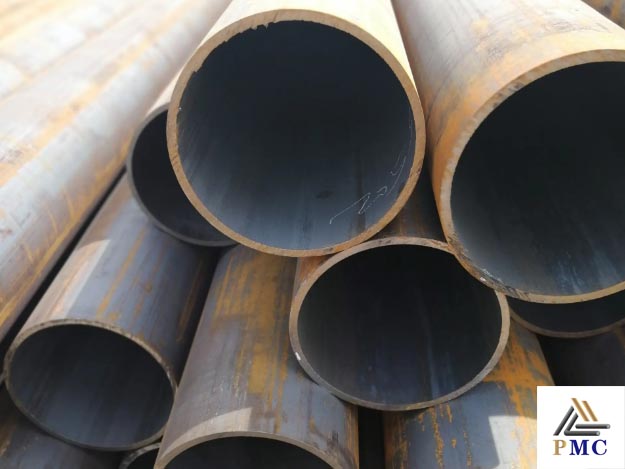 Advantages of carbon steel round tube:
Carbon steel tubes have a range of advantages. Not only is it safe and durable, but carbon steel round tubing can withstand high stress and is not affected by pressure fluctuations or harsh weather conditions. Its impact resistance makes it a good choice for infrastructure.
Because of its strength, it can be made thinner and transport greater volume than other materials of the same size. This makes it a more cost-effective material than other plumbing options. It can be bent, cut and machined for various applications. The advantages of carbon steel pipes include:
Environmental friendly
highly durable
high strength
Versatile and easy to manufacture
We carry Carbon Steel Round Tubing in A513 and 1018.
Carbon Steel Round Tubing A513 DOM is strong, durable, with a smooth finish and corrosion resistance. DOM stands for Drawn Over Mandrel, and it is this process that gives this tube its excellent qualities. It is typically used in automotive parts, construction, and various mechanical industries to create a wide range of tubes and piping.
Carbon Steel Round Tubing 1018 is normally used for machine, automotive, tool, and ornamental applications. 1018 steel is the most commonly available of the cold-rolled steels. It has a good combination of all of the typical traits of steel - strength, some ductility, and comparative ease of welding and machining.
What is carbon steel tubing used for?
Carbon steel tubing is a widely used pipe material with many uses.

First of all, carbon steel tubes are often used to transport substances such as liquids, gases and solid powders. In petrochemical, chemical, electric power, metallurgy and other industries, carbon steel tubes are often used to transport oil, natural gas, water, steam and other media. In the fields of construction, bridges, highways, etc., carbon steel tubes are also widely used to transport water, drain gas, etc.

Secondly, carbon steel tubes are often used to manufacture machinery, equipment, automobiles and other parts. Carbon steel pipe's high strength and good corrosion resistance make it ideal for manufacturing mechanical parts. At the same time, the low cost of carbon steel tube also makes it an important material for the manufacture of auto parts.

In addition, carbon steel tubes are often used in building structures, steel structures, pipeline engineering and other fields. Carbon steel tube has high strength, good corrosion resistance, and strong plasticity, making it often used in support, frame, roof and other parts in building structures. In steel structures, carbon steel tubes are also widely used in supporting structures, trusses, etc. In pipeline engineering, carbon steel tubes are used to transport various media.

To sum up, carbon steel tube is a widely used pipe, and its use involves petrochemical, chemical, electric power, metallurgy, construction, machinery manufacturing, automobile, pipeline engineering and other fields.
Tips: ASTM A53 covers seamless and welded steel pipe (erw steel pipe) with nominal wall thickness. The surface condition is usually black and hot-dipped galvanized. ASTM A53 is produced mainly for pressure and mechanical applications, and is also used for transport of steam, water, gas line pipes.