Seamless steel tubes
have a hollow section and are used in large quantities as pipelines for conveying fluids, such as pipelines for conveying oil, natural gas, gas, water and certain solid materials. Welded steel pipes for automobiles are one of the most important types of precision welded pipes. The main varieties are pipes for automobile transmission shafts, pipes for automobile mufflers, pipes for automobile condensers, pipes for automobile exhaust, pipes for automobile control shafts, and automobile thrust pipes. Automobile shock absorber oil storage pipe, etc.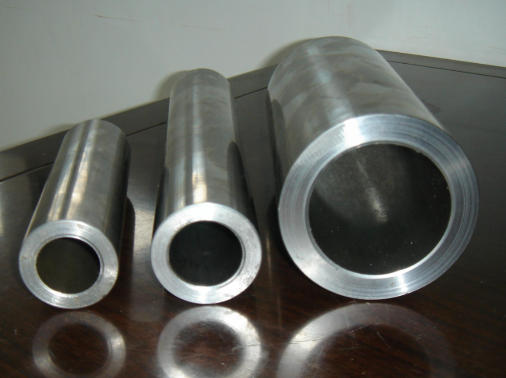 The most widely used is the automobile exhaust system, which accounts for more than 1/2 of the total amount of automobile stainless steel. Automobile intake pipes, front pipes, hoses, converters, center pipes, and mufflers mainly use stainless steel welded pipes such as 409L and 436L. It is estimated that the downstream users of automotive
stainless steel seamless pipes
use about 1.5% of the stainless steel seamless pipe dosage, and use The ratio of stainless steel seamless pipe to welded pipe is about 2:1.
Automobiles are equipment-type products. Fasteners are one of the key parts of automobiles. The average amount of fasteners for passenger cars (complete vehicles) is about 37 kilograms. The cantilever drive shaft tube is used for the chassis, the front axle assembly of the chassis and the seamless steel tube shaft sleeve, bearing sleeve, and brake pedal city pipe. Pipes for cooling and air-conditioning systems mainly include cooling water pipes, air-conditioning pipes, and pipe sensors. Steering dampers and special requirements use seamless steel pipes, seamless steel pipe cylindrical hydraulic cylinders. The hollow shaft tube is used for the transmission system. The riser is mainly used for the seat frame. Ultra-high-strength seamless steel pipe for the bumper is used for a side door. It can be seen that seamless steel pipes are widely used in the automotive industry.
As a stainless steel and carbon steel pipe manufacturer, Permanent Steel Manufacturing Co.,Ltd specializes in the production and supply of seamless steel pipes, carbon steel pipe manufacturers: thin-wall/thick-wall seamless pipes, precision seamless pipes, small-diameter seamless pipes, providing various specifications and materials, large inventory, rich experience, and can be provided according to customer requirements Customized service.